Our Community
Sunlight REIT is committed to being a responsible corporate citizen. We embrace the vision of sustainable development, which is manifested in our care for people and nature. In our view, the notion of sustainability constitutes an integral part of our business decision- making process, which helps to endeavour and establish best practices in every aspect of our operations, such as property management, corporate governance and human resources administration. In pursuit of this goal, we have constantly engaged various stakeholders, including our tenants, subcontractors, suppliers, sponsors, investors as well as our employees. Sunlight REIT is particularly mindful of the welfare of the communities in which it operates. Our staff members are encouraged to interact with the neighbourhoods where our buildings are located so as to understand the needs of the people around us.
Experiencing Low Carbon Living
April 2018
21 members from underprivileged families and 13 volunteers from Sunlight Tower, including our staff and tenants, participated in the "Experiencing Low Carbon Living" organized by Sunlight REIT and St. James' Settlement, learn and practise Low Carbon Living and improve parent-child relationships. The workshop helped all of our participants and volunteers to discover how colourful, delicious, affordable and joyful low carbon living can be.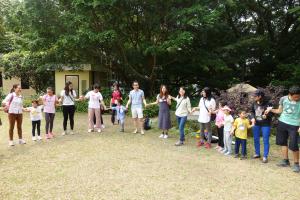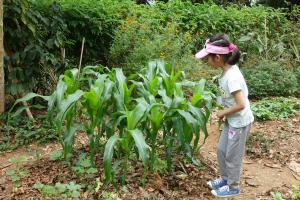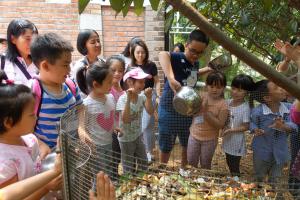 Picture Theatre x Green Handicrafts Workshop
January 2018
In January 2018, we partnered with Heifer International Hong Kong Limited to organize the event where volunteers sewed and sold dolls made from children's old clothing to promote recycling, reuse and waste reduction.